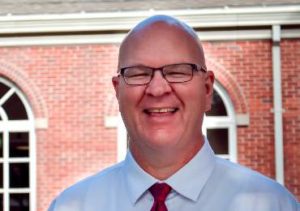 We live in a contentious, noisy world. It reminds me of a great line from a Bob Dylan song: "The Titanic sails at dawn; everybody's shouting, 'Which side are you on?'" Our world is like that. People seem to be in a hurry to take sides; "I'm against THAT," "How can you NOT be against THIS?"
Everywhere we look, people are pointing toward new reasons for fear, anxiety, and anger. God's people, however, are people of peace, children of shalom (Luke 10.6). He calls us to make peace (Matthew 5.9). He calls us to surrender to the peace that the Spirit produces (Galatians 5:22).
Jesus prayed that his followers would become perfectly united (John 17.22-23). That prayer is part of the Zagreb Bible Institute's heritage and values. It is also a necessary prayer for the Kingdom of God in Croatia. If we are not careful and prayerful, the regional negative spiritual realities of division, mistrust, fear, and jealousy, laid down through centuries of ethnic and nationalistic conflict, can be allowed to weave their way into our congregations and lives, driving wedges between brothers and sisters in Christ.
May we by prayer and Spirit rise above tribalism and side-talking, and the anxiety and fear that accompany them. May we seek God's presence, wisdom, and peace.
Grace and peace,
Dr. Perry Stepp – President of Bible Institute of Zagreb