Great news! CECEF just earned the "PLATINUM SEAL OF TRANSPARENCY" from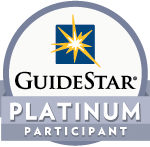 GuideStar.org, the world's largest source of nonprofit information. Earning the Platinum seal helps donors like you know that we are doing everything we can to earn your trust and partnership.
We're proud to use GuideStar Platinum to share our full and complete story with the world. To earn the Platinum Seal, we chose to share specific information about our financials, Board of Directors, goals, successes and failures, and quantitative information about goals, strategies, and progress toward our mission.
To learn more about GuideStar – visit their website, or watch this short video.
Check our our Guidestar Platinum Profile!