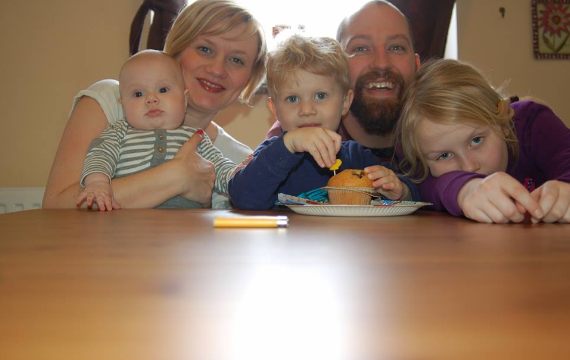 Andrej and Nina Lovše first met as teenagers in their hometown of Maribor, Slovenia. Nina accepted Christ when missionaries shared with her outside her high school. A few years later, Andrej became a Christian. When he did so, God led him to leave Medical School and pursue Biblical training. They married in 2001 and moved to Zagreb, where they enrolled in the Biblical Institute. They both received undergraduate degrees from the Institute, and then Master's degrees from Abilene Christian Univeristy. Along the way, they had three children: Eva, Tim, & Izak.
In January 2009, God moved this beautiful family back to their hometown of Maribor, Slovenia. Maribor is the second largest city in Slovenia – with 150,000 inhabitants, a large University, and almost 16,000 high school students. Andrej & Nina are the Country leaders for Josiah Venture, and lead a large ministry to youth. They hope to equip the next generation of leaders, and help to plant new churches.
Andrej says,
When God sent us to Maribor, He spoke to us words from Joshua: 'Be strong and courageous.' We had no idea what was ahead of us. We were scared, nervous, and lost, but we walked in faith. Now we look back and see God's church planted in Maribor. We see young people finding their life in Jesus. We see families being restored. We see the love of Christ being poured over people. We see hope for the city.