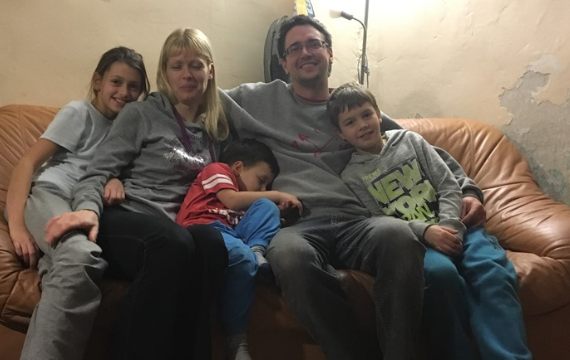 Sergej & Vanja live on the top of a mountain in a small village called Razbor. They live in a 200 year old home that belonged to Vanja's grandmother – and raise goats and pigs. Though a large Catholic church building is just 50 yards from their home – it sits empty. The village is void of spiritual life or leadership – except for the influence of this family.
And though their neighbors have been resistant as of yet to participate in Bible studies or any formal spiritual activities – this young couple has become the de facto spiritual leaders of their small community, with their neighbors seeking them out when there are life issues, questions, or hardships. They are the very definition of faithfulness, living for Christ in their daily lives, loving and serving their neighbors, and raising their children to love and serve God in a culture that runs counter to their personal beliefs and way of life.
Vanja is a graduate of the Biblical Institute of Zagreb – and credits the school for the health of her faith and the vitality of her family. Though Sergej was never a student – both were heavily involved in the school community and benefited from the family of faith present there. They now live alone – and drive 45 minutes (one way) to participate in a church, as there are estimated to be only 12 churches in the entire country.
If you are a Christian in America – I bet you'll acknowledge how difficult it often is to be faithful. Now imaging living in a country where less than 1% believe as you do. Overwhelming. Daunting. Intimidating. Discouraging.
That's why the work of CECEF – The Central European Christian Education Foundation – is so important. We are equipping Christian leaders for lives of service in Central Europe. We need to strengthen Christians like Vanja and Sergej, and we need to raise up more leaders.