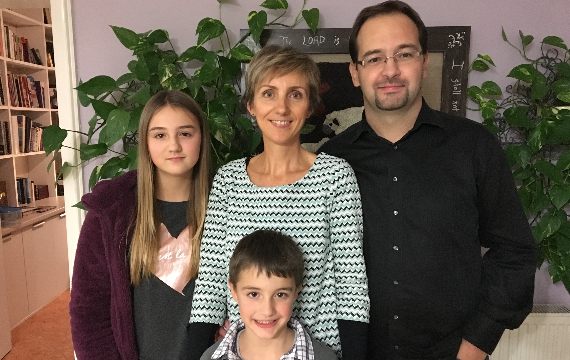 Ervin Budiselić was already involved in full-time ministry when he heard of the Biblical Institute. He and his wife Romana planted a church in Samobor, Croatia. They were diligently serving their local church, but with no formal theological or Bible training, Ervin often wondered if he was really making an impact. In his own words, Ervin says:
Being in ministry, one is faced with many tough situations and questions. Hence, in 2002 when I heard about the Biblical Institute of Zagreb, I came to take one course to see if it could help my ministry. I NEVER LEFT! Currently, I'm finishing my Ph.D. in New Testament studies and I am serving as a Preacher and Worship Leader. I also teach New Testament classes at the Institute. Living and working on both sides of the spectrum (church & academia), has taught me much. Schools like the Institute are a HUGE help to those of us who work in ministry. They give us the tools and resources we need to study the Word of God and build a theological and Biblical foundation from which to draw.
Ervin is a beloved teacher at the Biblical Institute, an effective Preacher and worship leader, and a devoted family man. He is an outstanding scholar and pastor – and we are proud to have him as alumni, faculty, & friend!